VT-30 Meso gun therapy device
1.Korea meso gun
2.single needle and multi needle
3.penetration,speed,dose control


Meo gun injector
Control of needle penetration depth and drug dosage
Changing the setting of penetration depth and drug dosage is made easy through employment of touch panel on the main body.

Multi-Needle
- Negative pressure applied on the multi-needle gently lifts the skin as needles are injected, providing much
effective drug delivery.
- VitalInjector can adjust the time that needles remained in the skin to control the drug loss and absorption.
Vacuum
Even those physicians with novice experience can also obtain expert result since Vital Injector inserts
needle at negative pressure, allowing automatically controlled precise penetration.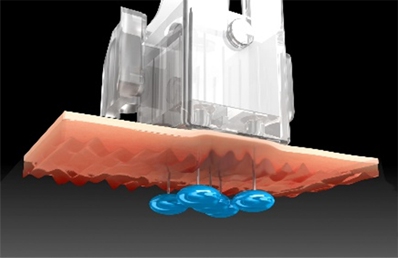 Appliance Scope
1), wrinkles, large pores, skin sagging;
2), freckles, date spot, age spots, melasma, pigmentation and other pigment disorders;
3), telangiectasia, skin flushing, rosacea, erythema, acne and other vascular diseases;
4), skin muddy, finish lower, more sebum, acne.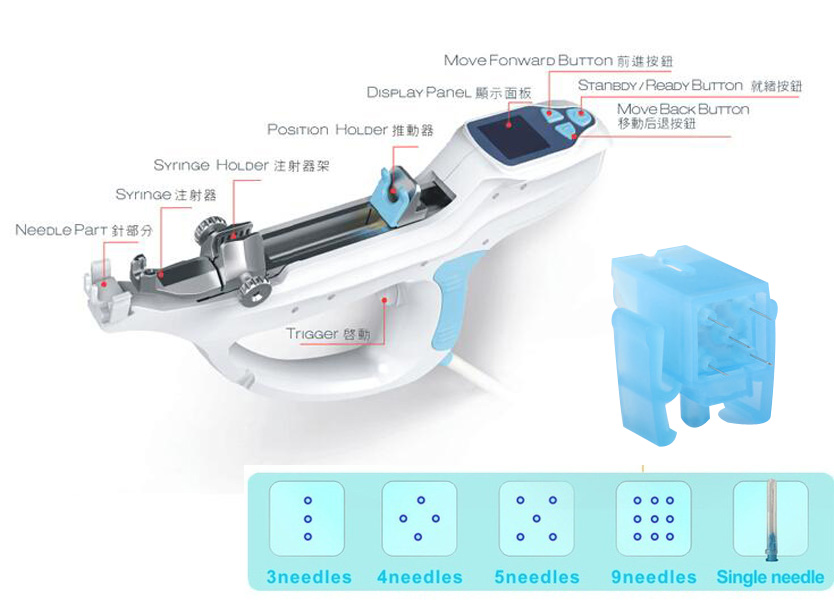 Technical Parameter
Voltage

110V/240V 50Hz/60Hz

DA

12V/5A

Power

50W

Display

4.3 inches LCD touch screen

Multi-needle

Single needle,3needles, 4needles,

5needles, 9needles

Mode

Low speed/High speed/ 10-250 times/min

Advantage

Sing needle, Multi-needle, Vacuum, 3 in 1

Single needle caliber

0.25mm, Depth: 0.25~10mm

Multi-needle caliber

0.25mm, Depth:0.25~5mm

Vacuum Flow

25L/min Pressure: 90Kpa